Here are a few photos of Halloween....and surprisingly my children are nowhere to be found. I do have some pics of them from the wierd thing they call Beggar's night (Oct 30) that takes the place of oct 31st trick or treating...I just haven't edited them yet. Anyway, J and I went as vampires this year which I found much more appealing than the popeye and olive oyl that we were last year. Here we are with fresh blood and all on our faces....I forgot I was supposed to be evil and not smile.
Me and my friend Dawn the playboy bunny...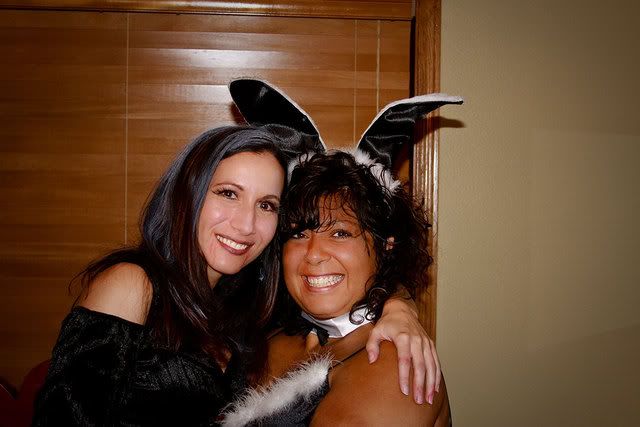 J and I again...blood not so fresh anymore
And in other freaky news.....