Here are the photos I was trying to upload last night. This first one was from Monday on Bella's first day of school. She was super excited. Wanted to wear her very cool gaucho pants. I thought she looked very beautiful in this photo. Looking so old and mature...kind of scary =).
Here is a picture of the three of us together, complements of Mr. Tripod. I had to work with this one a lot in photoshop because the idiot that set up the camera didn't put it on the right setting. Oh well, it looks okay I guess.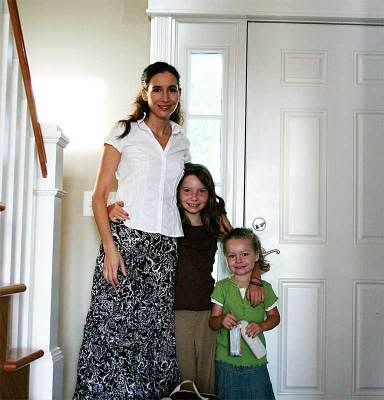 And of course, the obligatory getting on the bus photo. Emma really wanted to go to. She would prefer not to wait until she is five.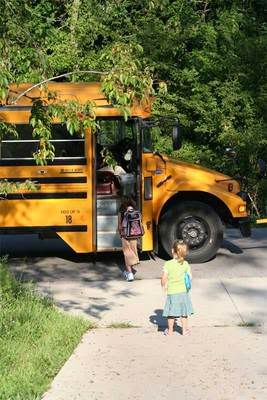 This next one is from Sunday when we went to my Grandma's house. I really liked this picture. My goofballs.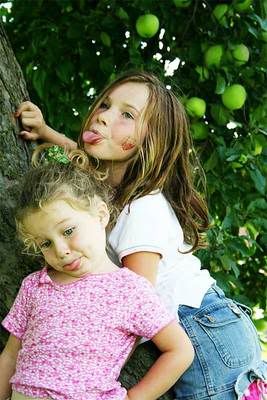 And last, another family photo. Two in one week, that might be a record. Keesha took this one. Didn't turn out too bad...we're all looking at the camera at least which is a major accomplishment.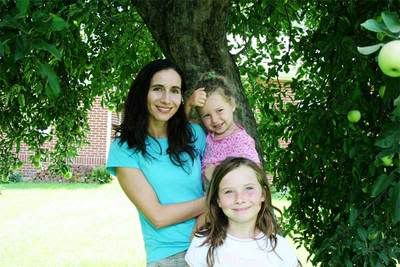 Not going to work tomorrow. Going to entertain my parents, brother and SIL. No work = happy me =). Anyway, have a lovely Wednesday!